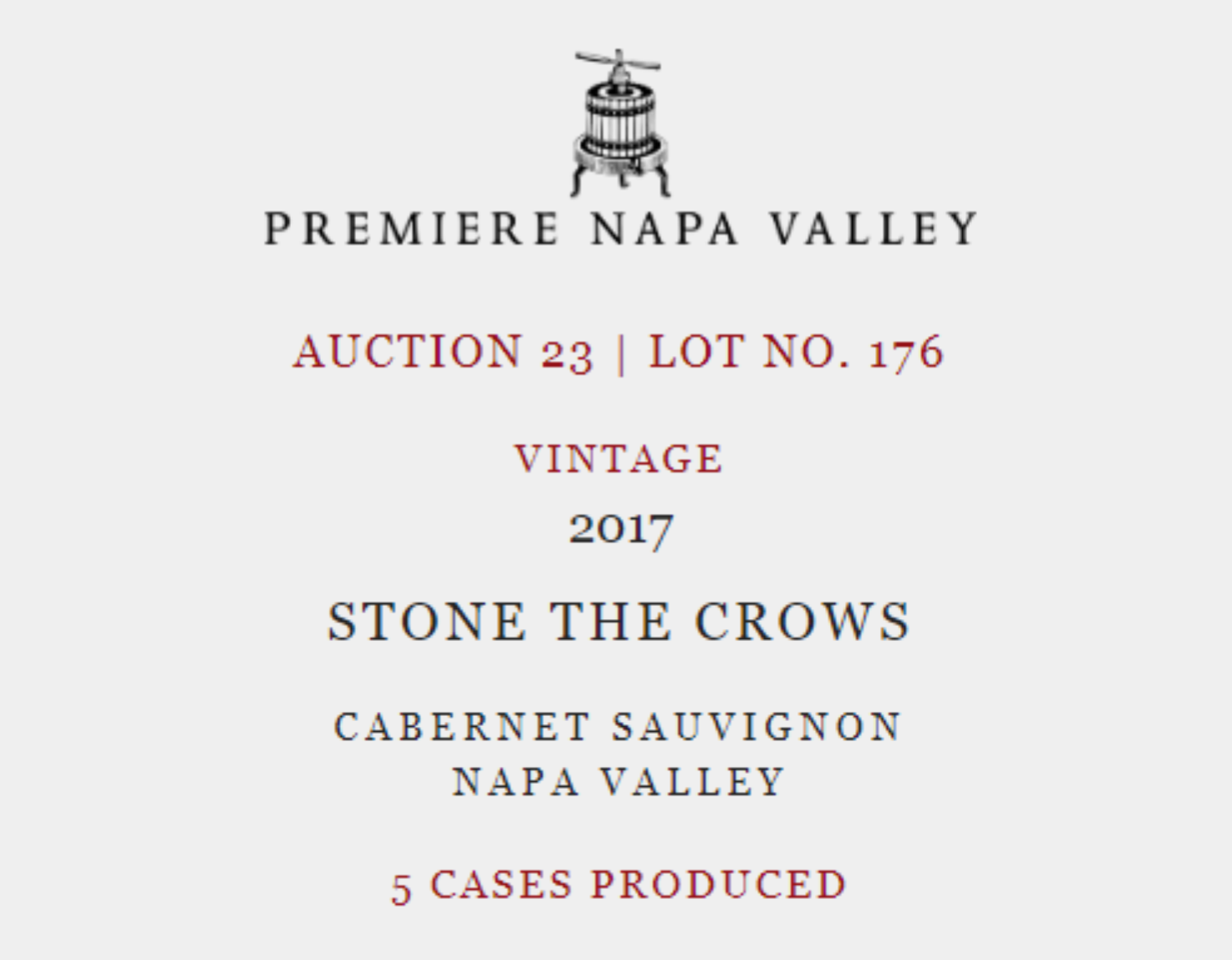 2017 PNV SPECIAL:
STONE THE CROWS
The estate Three Twins Vineyard which produced this wine has traditionally been a site that comes to full maturity early in the harvest season. The fruit for this unique wine was harvested between two separate picks, based on flavor development. This one-of-a-kind wine showed structure early on and highlights the classic Three Twins Vineyard profile of intense dark fruit and spice notes. This wine will be one for the ages.
Cabernet Sauvignon entirely from the Three Twins Vineyard -Your wine is blended by Thomas Rivers Brown from select barrels exclusively for Premiere Napa Valley -Aging 20 months in French oak barrels -Three Twins Vineyard is a family ranch 600 feet up on the northern slopes above Lake Hennessey
The 2017 vintage was unique due to heavy winter rainfall, followed by a mild spring. Several heat spikes kicked harvest into high gear, then cool weather allowed sugar levels to return to normal. Despite the variations, the fruit showed beautifully.
You Also Might Be Interested In