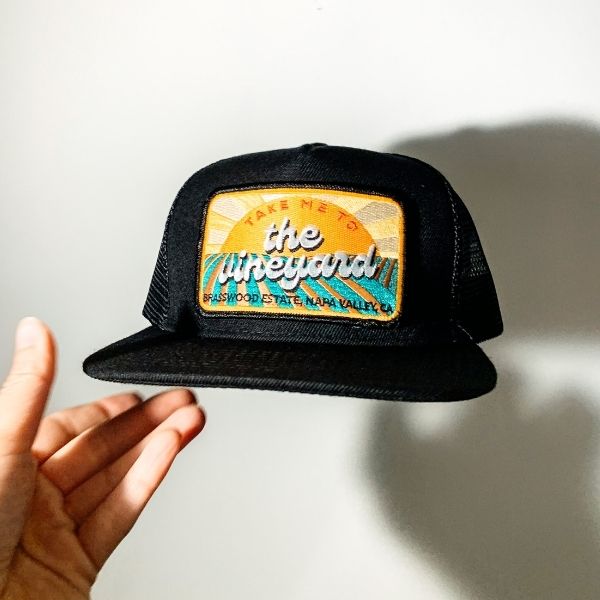 Bart Bridge is a local company making hats for towns and some of their favorite places around the world. This Take Me To The Vineyard hat is our very own custom Brasswood Harvest Hat for the 2021 season. You'll only find these hats on our property! Cool thing about them is that the patch doubles as a pocket giving you a place to put your ID, some cash, or even a wine key!
Gift Product Specifications:
A black one-size fits all, flat brim hat made with a mesh polyester shell, and a synthetic blend for the bill.
About Brasswood Hat products
All hats sold through Brasswood are meticulously sourced, designed to accentuate comfort for the wearer.
You Also Might Be Interested In