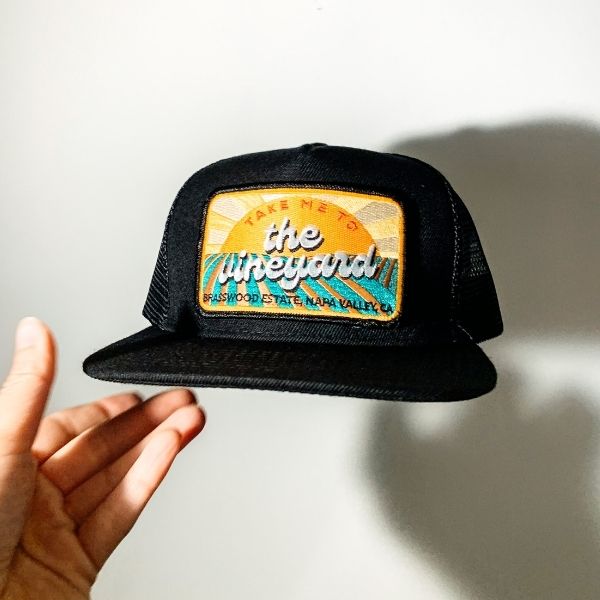 This "Take Me To The Vineyard" hat is our custom Brasswood Harvest flat brim hat, making it a perfect ancillary gift for wine connoisseurs; in collaboration with Bart Bridge, a local company making hats for towns and some of their favorite places around the world. Cool thing about these flat brim hats is that the patch doubles as a pocket, giving the wearer a place to put their ID, some cash, or even a wine key!
Gift Product Specifications:
A black one-size fits all, flat brim hat made with a mesh polyester shell, and a synthetic blend for the bill.
About Brasswood Hat products
All hats sold through Brasswood are meticulously sourced & designed to accentuate comfort for the wearer.
You Also Might Be Interested In